Giving You A Mechanized Hand Since 1979
History;
Going back to the time of forging and blacksmithing, Munckhof's have been building, working and inventing in agriculture. In 1885 craftsmen in France were beginning construction on what would become the statue of liberty. At the same time in the town of Horst, Netherlands, Jan Matthijs van den Munckhof was founding a company that too would endure through the agricultural revolution and 135 years later continues to be operated by the Munckhof family.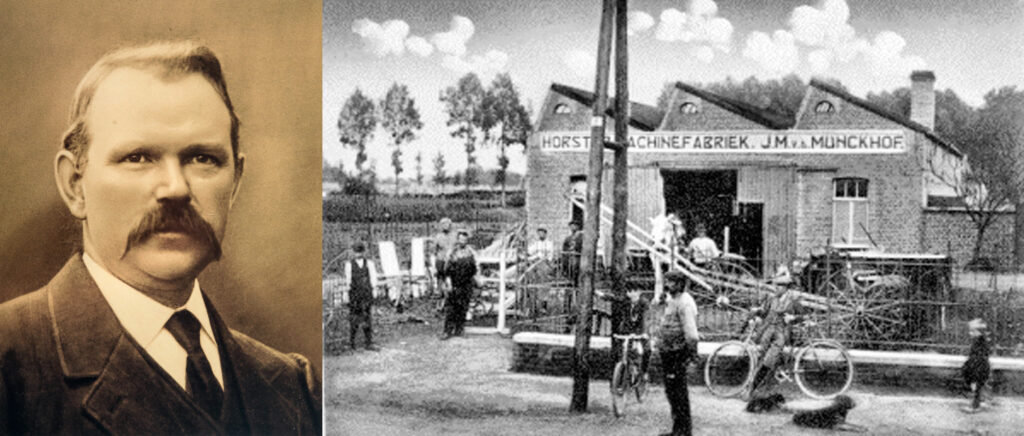 In the late 1970's Gerard van den Munckhof came to Canada and began a new chapter in Munckhof Manufacturing by founding an operation in Oliver, British Columbia. Starting with a small workshop and Quonset hut, drawing on his experience to build a new enterprise tailored to the unique challenges faced by his Canadian customers.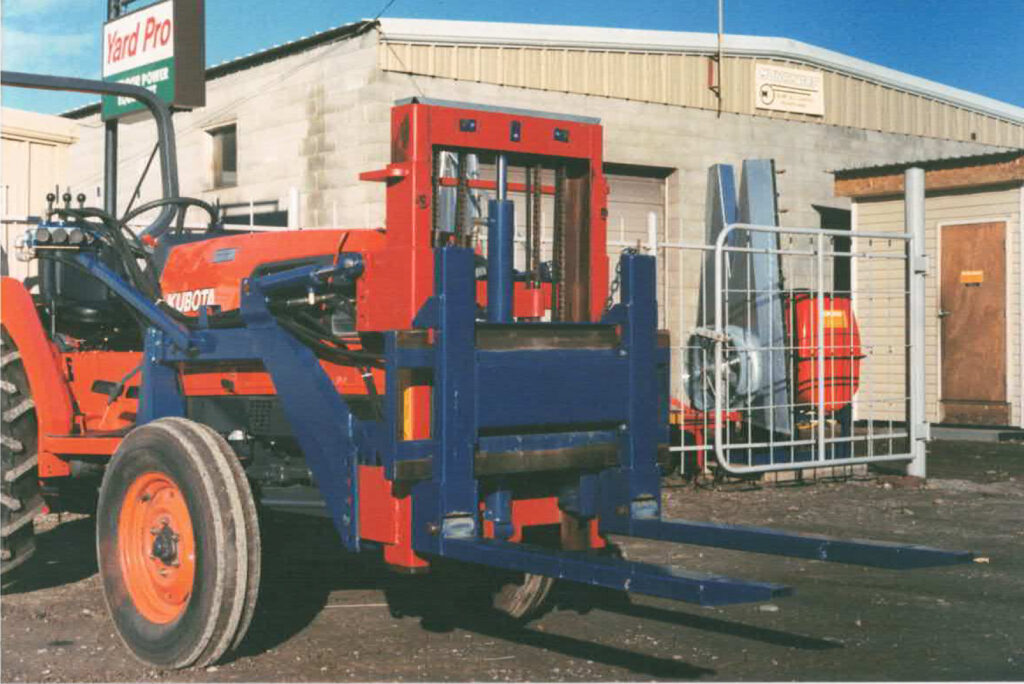 Today the company continues to be operated out of a larger facility in Oliver by Michael and Dennis van den Munckhof along with their dedicated and skilled team of designers, builders and support staff. Carrying on a history of innovation into the 21st century, and continuing to help modern agriculture grow and evolve.

Operations;
Munckhof Mfg operates a plant of more than 16,000sqft and boast an impressive array of standard and CNC machinery including sheet metal and plate cutting punching and bending machines, and also machining, sawing and turning centers in addition to our welding, grinding, and drilling machines.
In addition to our equipment and crucial to our success, our staff includes experts in many fields including designers, fabricators, welders, CNC programmers/operators, drafting, sales, parts and customer support.
Our operations focus on three main areas;
Agricultural products consisting of specialty viticultural and orchard implements.

Fruit and vegetable sorting and hydro cooling equipment.

Custom work – usually repairs or custom designed machinery pertaining to either one of the two categories' mentioned above.
We take pride in our products and equipment, and invite you to visit us virtually or in person. Take some time to peruse our website, and if you are visiting the Okanagan Valley please drop in and say hello.